About Us
Aims & Scope
The international biomedical community is growing every year, and with this there is a corresponding growth in the amount of research being presented at conferences and research articles being published in the peer-reviewed literature.
While this is vital in terms of evidence generation, it is becoming increasingly difficult for experts to keep pace, ensuring their knowledge of breakthroughs, developments and best practices are up-to-date.
The Video Journal of Biomedicine, published by Future Medicine, provides the missing link between high-quality research information and its intended audience, be that fellow experts, researchers in other fields, students and trainees, or the general public (including patients and caregivers). Through concise, high-quality videos, the author is able to personally explain their research, highlighting its importance, placing it in context, and discussing future implications.
Spanning translational and clinical medicine, the Video Journal of Biomedicine features invited videos and also welcomes unsolicited video proposals. Filmed by our professional videographers and edited in-house to the highest standards, all videos are published on our purpose-built journal platform, appear on the FSG YouTube channel, and can be embedded in any website. In addition, our platform tracks video views from wherever the video is embedded, allowing authors to keep track regardless of where the content is accessed. Each video is also assigned a DOI, and is featured on Figshare and Crossref, ensuring it is fully citable.
About Future Medicine
Future Medicine, an imprint of the Future Science Group, addresses information needs in clinical and translational medicine and the biosciences. Taking a concise and forward-looking perspective of the developments in modern healthcare, our publications span the scientific, clinical, economic and policy issues that confront us today.
Further information on Future Medicine and our other publications can be found here.
The people behind Video Journal of Biomedicine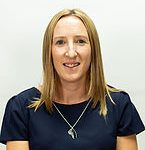 Joanne Walker
Publisher
[email protected]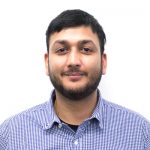 Sukhvinder Ghataore
Web Developer
[email protected]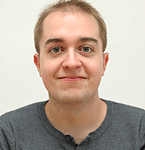 Luke Maberly
Senior Video Editor
[email protected]