Safety evaluation of empagliflozin for patients with type 2 diabetes and chronic kidney disease
Video Journal of Biomedicine
|
Publication Perspective
Video Journal of Biomedicine (2023) doi: 10.2217/vjbm-2023-0008
Dr Tuttle presents data from an analysis of the safety of empagliflozin for patients with type 2 diabetes and chronic kidney disease, a recently published research article using pooled data from over 2,000 T2D patients across 20 studies.
Type 2 diabetes (T2D) is the leading cause of chronic kidney disease (CKD), accounting for nearly half of all cases worldwide, and CKD caused by diabetes is the leading cause of kidney failure. Having both T2D and CKD is a high-risk factor for cardiovascular disease (CVD), heart failure, kidney failure and mortality. Recent studies have shown that treatment with SGLT2 inhibitors, such as empagliflozin, can effectively slow the progression of CKD and lower the risks of heart and kidney failure for patients with T2D.
Original article:
Safety of Empagliflozin in Patients With Type 2 Diabetes and Chronic Kidney Disease: Pooled Analysis of Placebo-Controlled Clinical Trials
Tuttle KR, Levin A, Nangaku M, et al.
Diabetes Care (2022) doi.org/10.2337/dc21-2034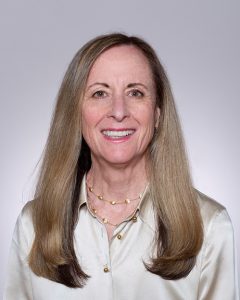 Meet the speaker: Katherine R. Tuttle, MD, FASN, FACP, FNKF, is Executive Director for Research at Providence Inland Northwest Health, Regional Principal Investigator of the Institute of Translational Health Sciences and Professor of Medicine at the University of Washington. She oversees a regional network of 17 clinical research centers and chairs the research Regional Executive Council for the University of Washington.
Dr Tuttle's major research interests are in diabetes and chronic kidney disease. She has published over 320 peer-reviewed articles, including an early landmark study elucidating physiological principles underlying kidney hemodynamics in humans with diabetes. This led to a number of studies that laid a foundation for new therapeutic targets in clinical trials. Her work has helped establish SGLT2 inhibition as the most impactful therapy to date to reduce risks of kidney failure, cardiovascular events, and death in persons with diabetes. She also leads the Center for Kidney Disease Research, Education and Hope (CURE-CKD) Registry of real-world data from nearly 4 million health system patients.
She has chaired numerous working groups and committees for the National Institutes of Health, the American Society of Nephrology, the International Society of Nephrology, Kidney Disease Improving Global Outcomes, the National Kidney Foundation, and the American Diabetes Association. Dr Tuttle has received many honors and awards including the John P. Peters Lifetime Achievement Award from the American Society of Nephrology.