A pregnancy register cohort study among women with MS in Finland and Sweden
Video Journal of Biomedicine
|
Publication Perspective
Video Journal of Biomedicine (2022) doi: 10.2217/vjbm-2021-0009
Important information
The following feature is intended for healthcare professionals only. Please tick the box below to confirm that you are a healthcare professional.
This feature is for healthcare professionals only. 
Multiple sclerosis (MS) typically starts in the reproductive age and affects more females than males, which means that many people have to deal with MS during their pregnancies. However, a major challenge is that typically, pregnant patients will not have been involved in the clinical trials that investigate drugs for MS treatment. A recent study, published by Therapeutic Advances in Neurological Disorders, focused on pregnancy outcomes after interferon beta exposure among people living with MS.
In this video, Jan Hillert (Karolinska Institute, Stockholm, Sweden) and Scott Montgomery (Örebro University, Sweden) discuss their recent publication.
Original article:
Pregnancy outcomes after exposure to interferon beta: a register-based cohort study among women with MS in Finland and Sweden.
Katja Marja Hakkarainen, Rosa Juuti, Sarah Burkill et al.
Therapeutic Advances in Neurological Disorders 13, 1–15 (2020) DOI: 10.1177/1756286420951072
Meet the speakers:
Prof Dr Jan Hillert (Department of Clinical Neuroscience, Karolinska Institute, Stockholm, Sweden)
Jan Hillert has been Professor of Neurology at the Karolinska Institute since 2001, and in 2010 was appointed Chairman of the Department of Clinical Neuroscience. Professor Hillert has led an MS clinic for over 10 years and is founding chair of the Swedish Multiple Sclerosis Registry, which contains information on 15,000 MS patients.  He is actively engaged in several MS clinical trials and has published 240 peer-reviewed papers. Professor Hillert's research primarily focuses on the genetic aspects of MS and has contributed to the discovery of several MS genes. Additional research interests include immunology and treatment aspects of MS, including treatment-induced antibodies. Current research efforts focus on translational epidemiology, integrating clinical, genetic, environmental, and public registry data both nationally and internationally.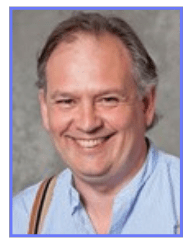 Prof Dr Scott Montgomery (School of Medical Sciences, Örebro University, Sweden)
Scott Montgomery is a clinical epidemiologist and director of the Clinical Epidemiology group at Örebro University and Örebro University hospital. His research involves examining life-course influences on immune-mediated and metabolic diseases, using a combination of longitudinal epidemiological methods and biomarkers. National and international collaborations with other institutions include Karolinska Institute and University College London, where Montgomery is honorary professor and a founder member of the International Centre for Life-Course Studies.