P-REALITY-X: Real-world evaluation of overall survival with palbociclib plus aromatase inhibitor in HR+/HER2- metastatic breast cancer
Video Journal of Biomedicine
|
Publication Perspective
Video Journal of Biomedicine (2023) doi: 10.2217/vjbm-2023-0004
Dr Hope S. Rugo presents the results of the P-REALITY-X study, a real-world evaluation of overall survival with palbociclib plus aromatase inhibitor in patients with HR+/HER2- metastatic breast cancer.
Breast cancer accounts for nearly 1/3 of all cancer cases in women and around 6% of these cases are diagnosed as metastatic breast cancer (MBC). The most common subtype of breast cancer is HR+/HER2-. The 5-year survival rate for de novo MBC is less than 30%.
Cyclin-dependent kinase 4/6 (CDK4/6) inhibitors, such as palbociclib, combined with endocrine therapy, such as an aromatase inhibitor (AI), is recommended as first-line treatment for pre- and postmenopausal women and men. However, real-world data on the effectiveness of CDK4/6 inhibitor combination therapy is limited.
The P-REALITY-X study (Palbociclib REAl-world first-LIne comparaTive effectiveness studY eXtended) evaluated real-world data on overall survival and progression-free survival of postmenopausal women and of men with HR+/HER2- MBC treated with palbociclib plus an AI versus an AI alone.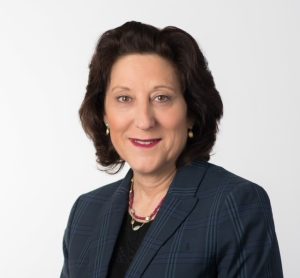 Meet the speaker: Hope S. Rugo, MD, FASCO, is professor of medicine at the University of California San Francisco, Helen Diller Family Comprehensive Cancer Center, where she specializes in breast cancer treatment and research. She serves as director of breast cancer and clinical trials education and is principal investigator on multiple clinical trials focused on combining standard treatment with novel targeted therapies.
Currently, her research interests are centered on immunotherapy, combinations of targeted agents, and identification and management of adverse events and she is actively involved in numerous ongoing clinical trials. Dr Rugo is a member of national and international consortia and guideline groups.
Original article:
Real-world study of overall survival with palbociclib plus aromatase inhibitor in HR+/HER2− metastatic breast cancer
Rugo HS, Brufsky A, Liu X, et al
NPJ breast cancer (2022) doi.org/10.1038/s41523-022-00479-x