Prognostic value of MRD dynamics during maintenance therapy for multiple myeloma in the TOURMALINE-MM3 and -MM4 trials
Video Journal of Biomedicine
|
Publication Perspective
Video Journal of Biomedicine (2023) doi: 10.2217/vjbm-2023-0002
In this video, Dr Bruno Paiva discusses the investigation of the prognostic value of measurable residual disease (MRD) dynamics during maintenance therapy in a pooled analysis of 1280 patients with multiple myeloma (MM) who were enrolled in the TOURMALINE-MM3 and -MM4 trials.
MRD status is one of the most powerful prognostic factors in MM. Changes in MRD status (MRD dynamics) may therefore help to inform the treatment management of patients with MM. There are promising, yet scarce, data available regarding the clinical value of MRD assessment during continuous or fixed-duration maintenance therapy. Paiva et al investigated the MRD dynamics of patients with MM throughout the course of their maintenance therapy.
The TOURMALINE-MM3 and -MM4 studies were global, randomized, placebo-controlled, phase III studies of the use of ixazomib over 2 years (versus placebo) as a maintenance therapy for patients with MM.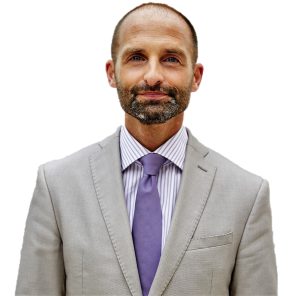 Meet the speaker:Bruno Paiva is Director of the Flow Cytometry Platform and Director of the Monoclonal Gammopathies Research Laboratory, both at the centre for applied medical research (CIMA) University of Navarra, Pamplona, Spain, where he is also a research fellow of the Department of Hematology. He gained his Doctor of Pharmacy degree in 2007 from the University of Coimbra, Portugal, and his PhD at the Medical School of the University of Salamanca, Spain.
Dr Paiva's main area of expertise is the multidimensional flow cytometry analysis of hematological malignancies. His research focuses on immunogenomics to improve differential diagnosis, risk stratification, and monitoring of patients with monoclonal gammopathies and myeloid malignancies. Dr Paiva's flow cytometry core is the referral laboratory for numerous hospitals and has been the core of more than 30 national and international clinical trials in multiple myeloma and acute myeloid leukemia.
Throughout his 16-year-long research career, Dr Paiva has authored or co-authored more than 200 publications, including more than 30 publications in the most prestigious journal in the hematology sector: Blood. In 2015, Dr Paiva was awarded the Bart Barlogie Young Investigator Award for outstanding research developed in multiple myeloma. In 2022, Dr Paiva was awarded the Brian G.M. Durie Outstanding Achievement Award by the International Myeloma Foundation (IMF) for his contribution to improving the lives of patients with myeloma.
Original article:
MRD dynamics during maintenance for improved prognostication of 1280 patients with myeloma in the TOURMALINE-MM3 and -MM4 trials
Paiva B, Manrique I, Dimopoulos MA, et al.
Blood (2023) doi.org/10.1182/blood.2022016782